Jeffrey Bowstead – Tootgarook, VIC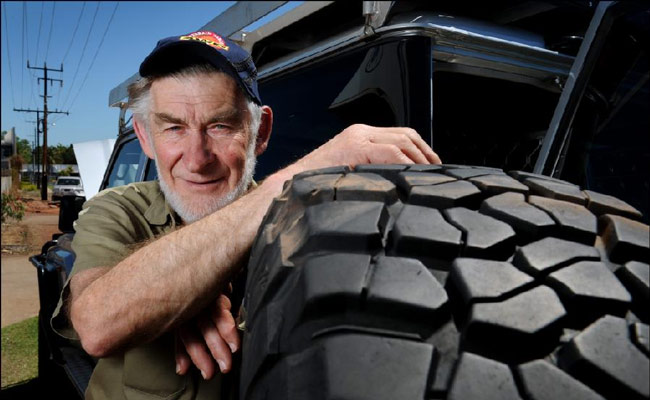 "My name is Jeff and I live with my family in Tootgarook. I have a 1991 Nissan Patrol and have been 4WDing for 6 years. I love driving the hard stuff in mud, and hill climbs. I have a 5in lift with 35in Cooper STTs. In the future I would like to put a winch, dual-batteries, lockers and lights on the Patrol, but due to limited funds it will be a long time before that happens.
As I am driving, my 4WD sometimes pull to the left, and when I put my brakes on, it pulls right badly. What do you think it could be?"
Allan
"Now, Jeff was actually featured on one of the 4WD Action DVDs and I went down to have a look at his Patrol. I'm relaying this information here because it may well affect other people. We first checked tie-rod ends – you'd feel them and they weren't loose, but put them under strain and they'd really move. We put a complete new tie-rod on the vehicle, with new ends. The castor was also totally out- we put the correct castor bushes in the vehicle. We also got him to do a tyre rotation and balance, and we'll talk more about that soon, but the tyres were wearing unevenly and caused a lot of trouble. He wrote back to us after all that and told us that it was like a different vehicle, and now drive well.
They're fairly obvious problems, and those fixes certainly worked for Jeffrey and his Nissan!"