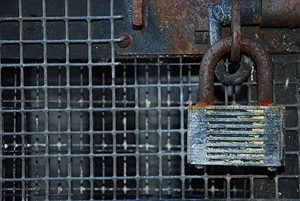 Tim Barton (Goodna, QLD)
Hi Allan, I own a Toyota Landcruiser BJ73, FRP top diesel. I've had the 4WD for about 4 months. I've only been to the local tracks around Greenbank, nothing too hard. Sometime in the future I'll be taking some time off work to head up to Fraser, once the old Toyota is up to it. Then once it's conquered Fraser, I'll be heading up north to the Cape. My future mods include 33in MTZs, Ironman bulbar, rock sliders, an exo cage mainly so I can have a roof rack and upgrading the engine to a 1HZ with an aftermarket turbo kit.
I'll be honest with you, the old Toyota's age is definitely showing. It's getting so hard to find parts for the old 3B engine, but that's not the whole problem, the transfer case is the problem. It won't send drive to the front wheels.
As you most likely know, in the cab there is a 4WD button that you have to push after you lock in the hubs. The button sends power to a vacuum-operated switch that has lines going down to the transfer case. I'm stumped as everything looks fine. I've had a mechanic look at it, but he has no clue. I've tried getting an electrician to look, but he wants nothing to do with it. I'm at a wits end with this. So, I thought maybe you could help me.
Allan
This is a pretty good model Tim, one of my favourites actually. If you climb underneath and make sure the tailshaft spins when you turn it by hand, if it does, lock the freewheeling hubs in and make sure it doesn't spin. This will tick off the entire front end and make sure there's not something silly like a broken axle.
Unlock the front hubs so that the tailshaft spins again. Hop in the 4WD and start it up again and push the 4WD switch that should lock in the front wheels. Climb underneath and check to see if the front tailshaft is locked in. If it's locked in its ok, if its not locked then it should be.
Have a look at that vacuum switch – I was never that keen on them when they first came out. It will have vacuum that comes in from one side. Just check that and make sure it's certainly got vacuum come into it. There's an engine-driven vacuum pump that supplies vacuum to this hose, so you'll have to check this with the engine running.
You could bypass the vacuum switch temporarily to isolate it from the system by removing this vacuum feed line and running a length around the switch and put it straight down to the vacuum hose that runs to the front diff. So for the time being you can forget that little switch and supply vacuum to the unit that operates the front-wheel drive.
You can fix the switch later on, but first of all get some vacuum to the front end and see if it operates the front wheel drive. Its got to, there's no doubt about that unless there is something drastically gone inside the transfer case, but I very much doubt it! I think you're onto it there when you said about that switch being the culprit. Just bypass it for the time being. But try to see if the tailshaft spins first and that will check if the diff's faulty, like a broken axle or if the freewheeling hubs are playing up, then climb back in and do the test on the switch next. I'd be interested to know if you find anything unusual. Good luck Tim.